ÖVB Arena
Category: Completed
06-02-2020
The Stadthalle Bremen was built in 1964 and is used both for concerts and sports events. From 2004 to 2005 it was extensively rebuilt and modernized. In 2011 the Stadthalle Bremen was renamed to ÖVB Arena. Subsequently, in 2014, a further reconstruction measure was initiated: the renewal of the lower tier. In this first step, we took over the planning, tendering and site supervision for a new side platform with seating.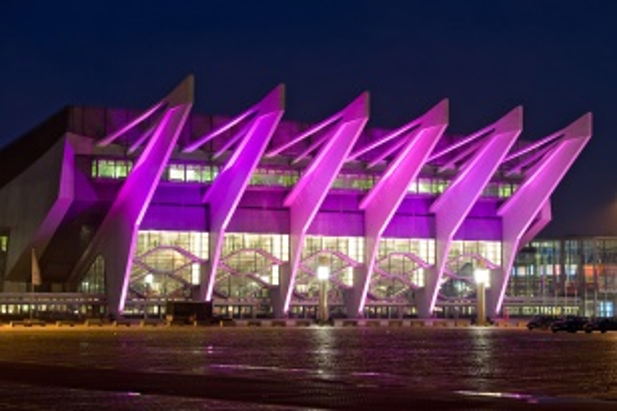 In March 2018, we started the continuation of the work begun in 2014 with the commissioning of the services LPH 1-8 according to HOAI by M3B GmbH for a new head platform with seating in the lower tier. One objective was to shorten the set-up times, which we were able to reduce by about 500 hours per year.
Due to very detailed planning and very precise tendering, we managed to obtain a very good tender result. In the end, it was a full 20% below cost calculation and 12% below budget with which the project could be settled. Since 85% of our fee could be settled with the construction budget, the public owner therefore only had to debit 15% of his planning budget. Already in 2014, we were 7.75% under budget.
The particular feature of this project was the fact that for the second time we were able to use our own development of the evaluation matrix for equipment in a public tender. This matrix helps to find the right equipment elements and not the cheapest.